Free Webinar: update on the Covid-19 Situation in China
March 30 @ 18:30

-

19:30

Free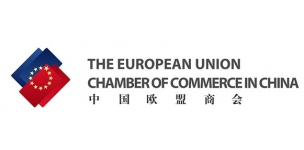 Join this Free Webinar!
On 27th March 2022, China reported 5,134 new confirmed cases of COVID-19 and 1,219 new cases of asymptomatic infection (see the latest statistics here). The new outbreak has again put China's zero-COVID strategy to the test, and left European businesses in China facing a host of challenges – closed highways, increasing numbers of lockdowns in multiple locations, including Shanghai, and supply chain disruptions, to name just a few.
Meanwhile, the amount of approved imported vaccines on the Chinese market is zero. While trials for domestically-produced mRNA vaccines are apparently in phase 3 already, the likeliness of their widespread application let alone the efficacy remain uncertain. What is the status quo of imported vaccines in China? Will China face severe challenges before the Chinese public achieves herd immunity? With the rest of the world getting back to normal business, when will China reopen its borders? What can EU business do to safeguard operations?
To address these issues and more, the European Chamber welcomes a group of prominent speakers, led by Ambassador Chapuis, to share their insights, expertise and observations on developments and the outlook for the pandemic situation.
Agenda
16:30 – 16:35 hrs   Remarks by Jörg Wuttke, President, European Chamber of Commerce in China
16:35 – 17:30 hrs   Insight Sharing
HE Nicolas Chapuis, ambassador, Delegation of the European Union to China
Dr Bernhard Schwartländer, global health envoy, German Ministry of Foreign Affairs; former chef de cabinet of Dr Tedros Adhanom Ghebreyesus, director general of the World Health Organization
Bradley Morrison, senior vice president, Operations & Site Management Greater China, BASF Group
Terms & Conditions
Events are held in English and follow the Chatham House rule unless otherwise stated.
For further information contact Luyang Syvänen lsyvanen@europeanchamber.com.cn
Mr. Nicolas Dupuis
Ambassador of the European Union Delegation to China

Mr. Chapuis began his career in the 1980s as the Press Attaché at the Embassy of France in Beijing. In 1983, he was appointed Second Secretary (Political Affairs) at the Embassy of France in Beijing and then Desk Officer for China, Taiwan, Hong Kong, and Mongolia at the Asia-Oceania Department of France's Ministry of Foreign Affairs (MFA). Between 1987 and 1988, he was a CFIA Fellow at Harvard University.

In 1988 and 1989, he held the position of Desk Officer for NATO & European Security at the Political Affairs Department of France's MFA. From 1989 to 1992, he was the Cultural Counsellor at the Embassy of France in Beijing.

Mr. Chapuis's diplomatic career continued in the role of Deputy Chief of Mission at the Embassy of France in Singapore. Following this, he held the position of Personal Assistant to the Deputy General Secretary for European and Economic Affairs at the MFA before becoming the Deputy Director (East Asia) of the Asia-Oceania Department of the MFA from 1995 to 1998.

In 1998, returned to China as the Consul General in Shanghai. Between 2002 and 2003, he was First Counsellor (Cultural Affairs) at the Embassy of France in the United Kingdom and the Director of Institut français du Royaume-Uni.

From 2003 until 2005 Mr. Chapuis served as Ambassador of France in Mongolia and in 2005–2009 he was Deputy Chief of Mission at the Embassy of France in Beijing.

In 2009–2010, served as Prefect of the département of Hautes-Alpes. Following this, held the position of Chief Coordinator of the MFA WikiLeaks Taskforce until 2011.

Mr. Chapuis has been the Ambassador of France to Canada since February 4th, 2015. In September 2018 was nominated as Head of the EU Delegation to China
Dr. Bernhard Schwartländer
Dr. Bernhard Schwartländer, Global Health Envoy, the German Ministry of Foreign Affairs, also the former Chef de Cabinet of Dr Tedros Adhanom Ghebreyesus, Director General of the WHO, is a medical doctor and holds a doctorate in medical epidemiology.He received his education and professional training in Germany and the US at the Centers for Disease Control and Prevention. He use to be the WHO Representative in China. Before joining WHO in China, he served as Director for Evidence, Policy, and Innovation at UNAIDS headquarters in Geneva and as the United Nations Country Coordinator on AIDS in Beijing, China.

Prior to these assignments, Dr. Schwartländer held a number of senior international positions including the Director for Performance Evaluation and Policy at the Global Fund to Fight AIDS, Tuberculosis, and Malaria; Director of the World Health Organization's HIV Department; and as the Director of Evaluation and Strategic Information at UNAIDS.

In 2000, Dr. Schwartländer undertook a special assignment at the World Bank to perform economic analyses on the cost and impact of the HIV/AIDS epidemic and the responses to it. Prior to joining the United Nations, Dr. Schwartländer was the Director of the national AIDS program in Germany and the Director of the Division of Infectious Disease Epidemiology at the Robert Koch-Institute in Berlin, the central biomedical and infectious disease research and reference laboratory of the federal Ministry of Health, Germany.

Dr. Schwartländer has published widely in scientific journals and books and taught applied epidemiology in Berlin. He brings extensive experience in development policies as well as infectious disease epidemiology and programming at global and country levels.
Dr. Bradley Morrison
Dr. Bradley Morrison has been the Senior Vice President of BASF Group since 2013. Dr. Morrison is in charge of operations and site management in Greater China. He began his career at BASF in Germany as a post-doctorate in 1993.Over the past 30 years, he has worked at diverse positions in research, marketing, business, site management, product and supply chain management in BASF, with rich cross-regional/cultural experience in Europe, Australia, and Asia. Dr. Morrison holds a Ph.D. in Physical Chemistry from the University of Sydney.
Mr. Jörg Wuttke
Jörg Wuttke is Chief Representative of BASF China, based in Beijing. Wuttke is President of the EU Chamber of Commerce in China – an office he already held from 2007 to 2010 and from 2014 to 2017. Wuttke is a member of the Advisory Board of the Mercator Institute for China Studies (MERICS) in Berlin. He contributes regularly to the Swiss financial blog https://themarket.ch/. Wuttke has lived in Beijing for more than three decades.

This event is supported by the Netherlands China Business Council