By AN BAIJIE in Beijing and CHEN WEIHUA in Brussels | CHINA DAILY | Updated: 2020-12-31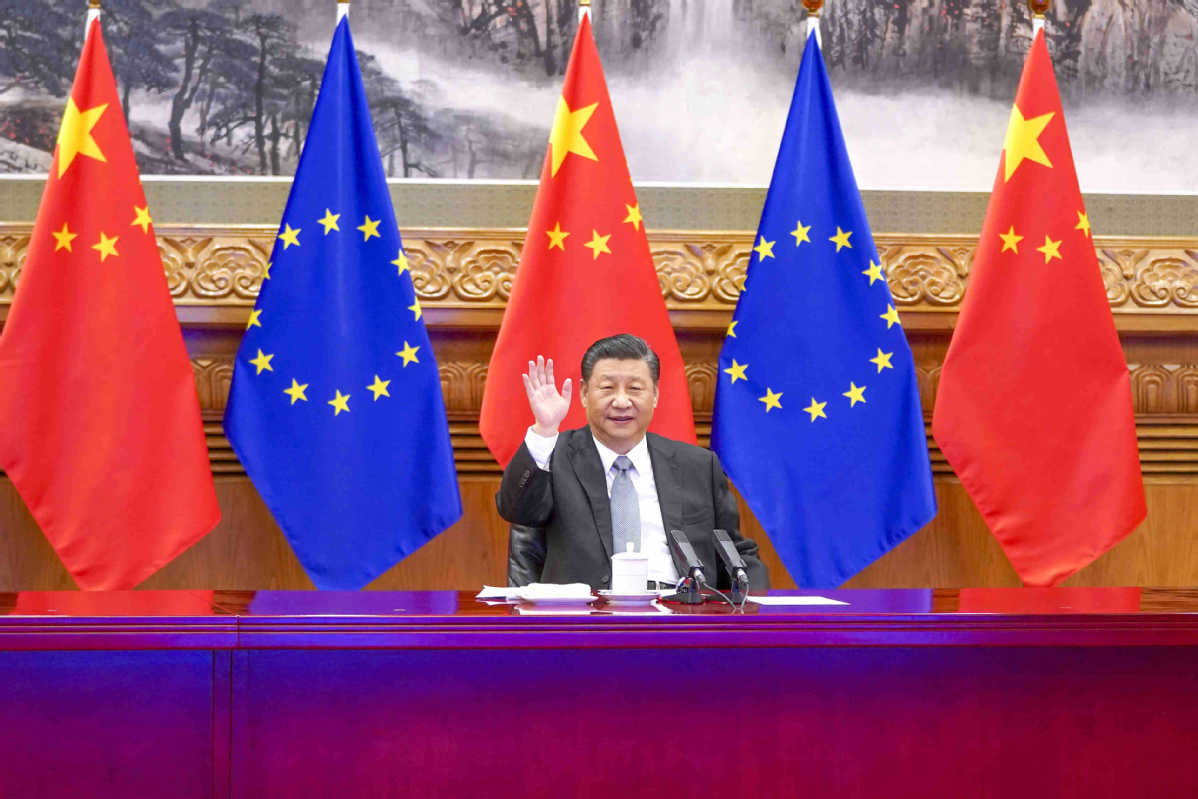 President Xi Jinping greets European leaders on Wednesday during a videoconference in which they jointly announced the conclusion of negotiations for a landmark China-European Union investment deal. China and the EU agreed "in principle" on the major investment pact. LI XUEREN/XINHUA
Pact to provide greater market access, brighter future for cooperation, Xi says
A landmark China-European Union investment deal agreed upon Wednesday night will provide greater market access for both sides and a brighter future for China-EU cooperation, President Xi Jinping said on Wednesday.
The agreement was reached "in principle" as negotiations drew to a close on the bilateral investment agreement, the negotiators said.
In a videoconference with German Chancellor Angela Merkel, French President Emmanuel Macron, European Council President Charles Michel and European Commission President Ursula von der Leyen, Xi and the European leaders jointly announced the conclusion of the negotiations after more than seven years of talks.
Jochum Haakma, chairman of Brussels-based EU-China Business Association, said the association is very happy that a decision to conclude the negotiations has been taken, and of course details will need to be hammered out in coming months and ratified by the European Parliament.
You can read the entire article here