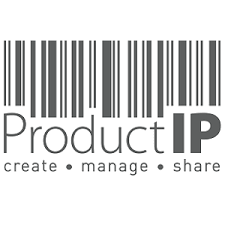 Job Title: Project Executive (PE)


About ProductIP
ProductIP's online SAAS solution ensures the supply chain, customers and authorities to speak the same language, use the same reference for the products concerned.
The platform provides quick and easy access to a complete list of applicable legal and company specific requirements for European non-food consumer goods, using the extensive knowledge database that has been built over the last 10 years.
ProductIP users have reduced labor costs on compliance by over 50%. And if the responsibility is passed to the supplier through ProductIP the cost/time savings may increase to 75%.
Already more than 21,500 users from leading companies worldwide rely on ProductIP as their trusted source. They have created 100,000's of technical files with a trade value of over 50 billion euros.
Job Description:
09:00 – 18:00 / day with 5-day work week;
Providing user support for international clients in using ProductIP system and services;
Co-coordinating with clients and their suppliers/partners in completing all works necessary for the creation, fulfillment and repair of product technical files (or a.k.a. "TCF"/ "Technical Construction File"), plus reporting its status;
Providing general sales and administration support for daily operation;
Performing duties, task or assignments up to the requirements and expectation of the Hong Kong Management;
Basic work management skills;
Potential candidate with more experience or higher qualification would be offered a more senior position.
Work locations:

1a. In view of the current Covid travel limits set by the governments, the candidate will have a mix of working at designated working space in Hong Kong and/or working at home (to be instructed by the Hong Kong Management).
1b. When situation allows, the candidate will resume working at our Futian Shenzhen office (Connected to Shenzhen Metro Station "Convention and Exhibition Center" Exit E) on daily basis;
2. Hong Kong for trade shows and seminar events.
Qualifications:
It is an advantage (but NOT a must) for candidate with proven customer services / external communication experience in the following industries:

Product testing
QA for Supply chain industry (e.g. retail/buying/sourcing/merchandising offices, trading companies, manufacturers, etc.)

Strong written and spoken language abilities, especially in English and Mandarin.
Minimum 3 years of working experience
Higher Diploma, Bachelor Degree in Engineering, Quality Management, Supply Chain Management or related disciplines.
Self-starter, diligent, efficient, team player with good attitude and strong commitment to work.
Benefit highlights:
Five day work week
13-month basic salary per year
Performance bonus, medical insurance, paid annual leave and travel allowance provided by the company
Expertise/knowledge development: Intensive on-the-job training provided by the company
Good promotion opportunities for career development.
How to apply:
Please send your resume to shenzhenjobs@productip.com Attn: Sandy Tsang
Your resume must be written in English and include your current and expected salary
Please mark the email subject with "Application for the position of Project Executive (PE)".