Free Webinar
26 August , 09:00 – 10:30 hrs CEST
Understand market opportunities and challenges in expanding your tech venture into Vietnam and China. This free webinar will provide key insights from experts in market entry, corporate consulting and with practical, hands-on advice from leaders of top international tech firms in the region.
Sign up for this comprehensive webinar to learn practical information about how tech firms expand and develop in China and Vietnam. By joining you will obtain practical knowledge on how to set up your local tech business, how to structure your regional hub and what are the requirements in regard to licensing and compliance. Finally, we will provide practical tips and insights from leading tech firms in Vietnam and China and capitalize on their experience in these markets.
Our speakers will present their insights, followed by a panel discussion and Q&A. The event is
moderated by Peter Pronk.
Speakers:
Matthew Lourey – Managing Partner, Acclime Vietnam
Matthew is a qualified accountant who has resided in Vietnam for more than 15 years. Matthew leads Acclime Vietnam, which provides market entry, corporate advisory, compliance and tax advisory to foreign investors in Vietnam. He has extensive experience working in Australia for Big 4 accounting firms and investment funds, and since Matthew relocated to Vietnam, he has spent much of his time advising foreign investors on successfully undertaking business in Vietnam, corporate investment transactions, market entry and corporate finance.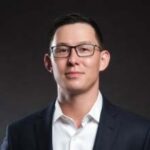 Kenneth Bench – General Director, AltSource Vietnam
Kenneth is a technology strategist focused on APAC region building amazing technical teams and helping companies build and execute tech strategies to help them achieve their goals. He is responsible for building operations for the first international office of AltSource in Ho Chi Minh City.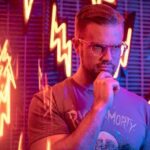 Jim Fields – Founder and CEO, Relay Video
Jim Fields is the Founder and CEO of Relay Video and the host of video channel Greater China Tech. With deep experience in moving image, a wealth of knowledge of the Chinese business culture and over 12 years speaking Mandarin Chinese. After beginning his career in Silicon Valley at Adobe, he's spent time at Nokia, Reckitt Benckiser, and at Studio Output. In 2016, Jim founded Relay's first office in Beijing.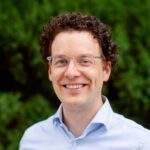 Maxime Van 't Klooster – Partner, Director Beijing at Acclime China
With over 7 years of experience in China, Maxime has advised clients in various industries on their
strategy, market-entry, and local operations. He leads the consulting department and is responsible for local business development and client relations
This event is supported by the Netherlands China Business Council