Join the free webinar of the European Network of Research and Innovation Centres and Hubs (ENRICH) on 20th October 2021 from 10:00 – 11:00 hrs CEST on Innovative High-Tech European Enterprises that want to enter the Chinese market.
Agenda:
Opening remarks and introductory speech by Sara Medina (member of the board of SPI) and Liu Xiaojing (Chairman of CCOIC Shandong).
Introduction of some incubation parks including TusStar Incubation Park, Mozi Sci-Tech Park and Jiuzhoushuangchuang Incubation.
Markus Timmermeister (Swiss Clean Air) will present the topic of the webinar
You can find the online flyer of the webinar here.
To register, click here.
This event is organised by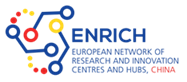 in collaboration with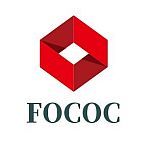 This event is supported by the: